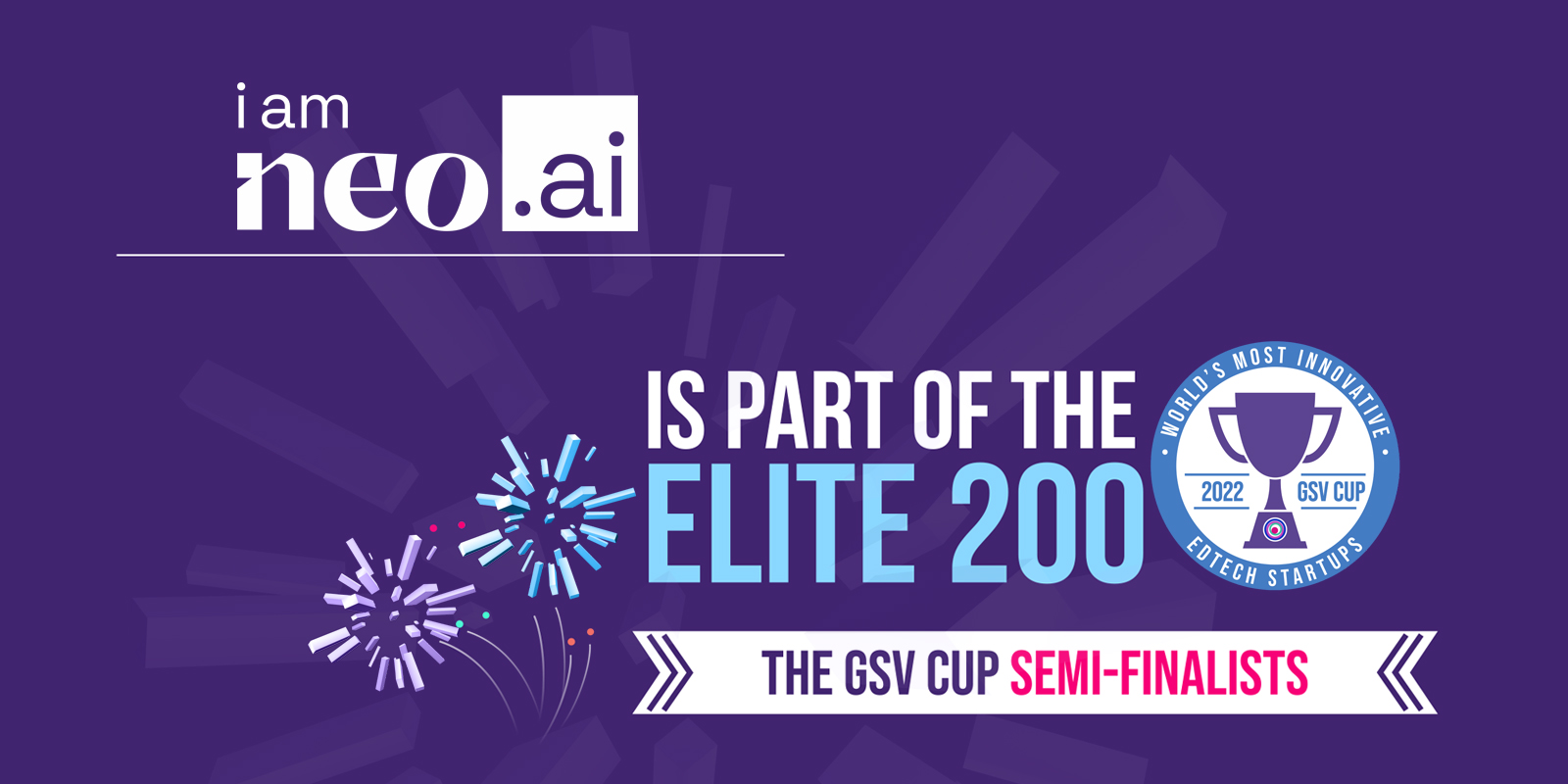 iamneo.ai Selected to the GSV Cup Elite 200, World's Largest Pitch Competition For EdTech Startups
iamneo.ai, a Coimbatore-based startup founded in the year 2016 aims to automate the process of IT upskilling by offering AI-driven tools for assessment, recruitment, learning, and development. The promising startup wants to ensure job suitability through deep analytics for universities and companies at scale.

Being in this platform as a startup iamneo.ai has been recognized globally.

"A lot of hard work is hidden behind nice things"
We are super excited to announce iamneo.ai as the semi-finalist of the Elite 200 GSV Summit 2022.
The Elite 200 GSV Summit is a must-attend event for Ed-Tech startups. One of the world's leading education innovation summit from PreK-Gray connecting startups, investors, to educators.
This event focuses on learning through emerging technology which can be accessed lifelong, considering knowledge as the key. Their main focus is on creating equal access to education for people in the future.
By attending the summit, we are bound to exceptional networking, thought-provoking panel discussions and keynotes from amazing speakers, and also a great opportunity to meet the most promising Ed-Tech companies under one roof. We could share our thoughts and insights to get more clarity on how things are working for others.
GSV investment portfolio includes Classdojo, Masterclass, Coursera, Learn In, Lead School, Tango and many other prominent Ed-Tech Companies across the world.
A proud achievement for iamneo.ai is that we stand among the top 200 most promising Ed-Tech Companies, competing against 750+ companies.
We now have the opportunity to present and network with the world's top innovators in education and technology as well as develop a harmonious rapport with investors, policymakers, educators, founders/CEOs and corporate leaders.